It's been 20 years since Sonic the Hedgehog sped his way into 3D with Sonic Adventure.
Arguably one of the standout Sonic games is the 1998 Dreamcast release, Sonic Adventure. This was Sonic's first mainline outing to feature 3D visuals and went on to become the best-selling title on the system. In a interview with Retro Gamer about the Dreamcast classic, Sonic Team head Takashi Iizuka mentioned how this particular entry was still unique and said how he would like to create a remake of it:
"It was the first highspeed 3D action game that also featured a scenario highlighted with six different stories, the A-life Chao, six unique styles of gameplay – it is a unique game offering even 20 years after its release. At the time, it also wasn't just a solitary software release, it was the title to bring people to the Dreamcast and we were given the budget to make something to showcase the hardware. However, it was the very first 3D game that we worked on and looking at it now I can see the rough edges it has, which really makes me want to remake it again."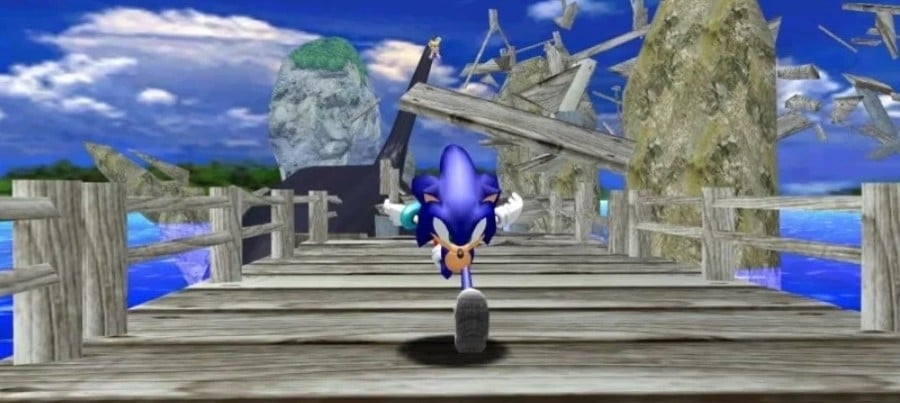 Sega has released the first of four official remixes of tunes from Sonic Adventure, leading fans to start speculating about a full remake. It says a lot about the current state of Sonic The Hedgehog at the moment that this remix of a tune from Sonic Adventure is probably the best thing to happen to the franchise since Sonic Mania. The track Welcome to Station Square played in the hub world area from Sonic Adventure, which was first released for the Dreamcast in 1998 and still remains one of the best ever 3D Sonic games – although that says more about the other rivals for the crown than it does about Sonic Adventure.
All of which has led fans to speculate on whether this might all be leading up to a full remake of the original game. Sega does occasionally remaster Dreamcast games, such as the recent Shenmue I & II compendium, but the outdated controls and camera system of Sonic Adventure does seem like it would require a remake from the ground up.
While a remake would be nice, if it doesn't go ahead, perhaps there's still a chance the Switch will receive the original versions of Sonic Adventure and Sonic Adventure 2. Prior to the 2018 Tokyo Game Show, Sega ran a poll asking fans what games they would like to see adapted to the Sega AGES line. Out of 30 games in total, Sonic Adventure 1 and 2 placed 18th on the list. The last time these games were seen on a Nintendo platform was during the GameCube era.